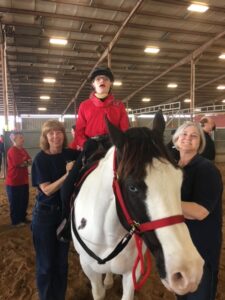 SHARE is a Texas non-profit organization, funded solely by private donations and rider contributions. 
Our horses are our greatest asset. We currently have 5 horses and caring for them costs about $200-250 per month per horse.  
We are actively seeking additional sponsors. All contributions and donations are tax deductible. Donations of horse supplies, construction materials, and other items are welcome.